Prof. Xexéo (PESC) and Prof. François Noel (ICB) launch Educational Minigames
Based on the idea that gamification is an interesting form of active teaching that ensures better student engagement, a multidisciplinary team from UFRJ, involving professors and students from four centers, has been dedicating itself to the production of games about the process of discovery and drug development. Professor Geraldo Xexéo (PESC) - Laboratory of Ludology, Engineering and Simulation - and Professor François Noël of the Graduate Program in Pharmacology and Medicinal Chemistry (ICB/UFRJ) are the project coordinators.
After the launch of SCREENER, a board game aimed at post-graduate students in the area of ​​Pharmacology and related areas, in November 2021, it is the turn of DiscoverRx, a digital game available for free on the Google play platform.
The target audience are teenagers who are part of the generation of "native gamers", raised in media where everything is very vivid, graphic, fast and intense, which is why this audience is more attracted to digital games, even more so if they can be played on cell phones.
DiscoverRx consists of seven sequential minigames, each one corresponding to one of the stages of the drug discovery and development process described in the SCREENER game. Concept art was designed with playful communication in mind, creating inclusive characters, and not triggering emotional triggers or reinforcing stereotypes.
After a few months of testing and adjustments since the launch of a beta version during the SBGames and SBFTE congresses, in October 2022, a version is now released to be widely disseminated, containing the first three minigames. This version will be automatically updated as the other four minigames are ready. To reach a larger, international audience, the player can choose between four languages ​​(Portuguese, English, Spanish and French).
Click here and watch a short video to get an idea of ​​DiscoverRx.
There is also a dedicated home page for this game click here.
Below are some screenshots of DicoveRx.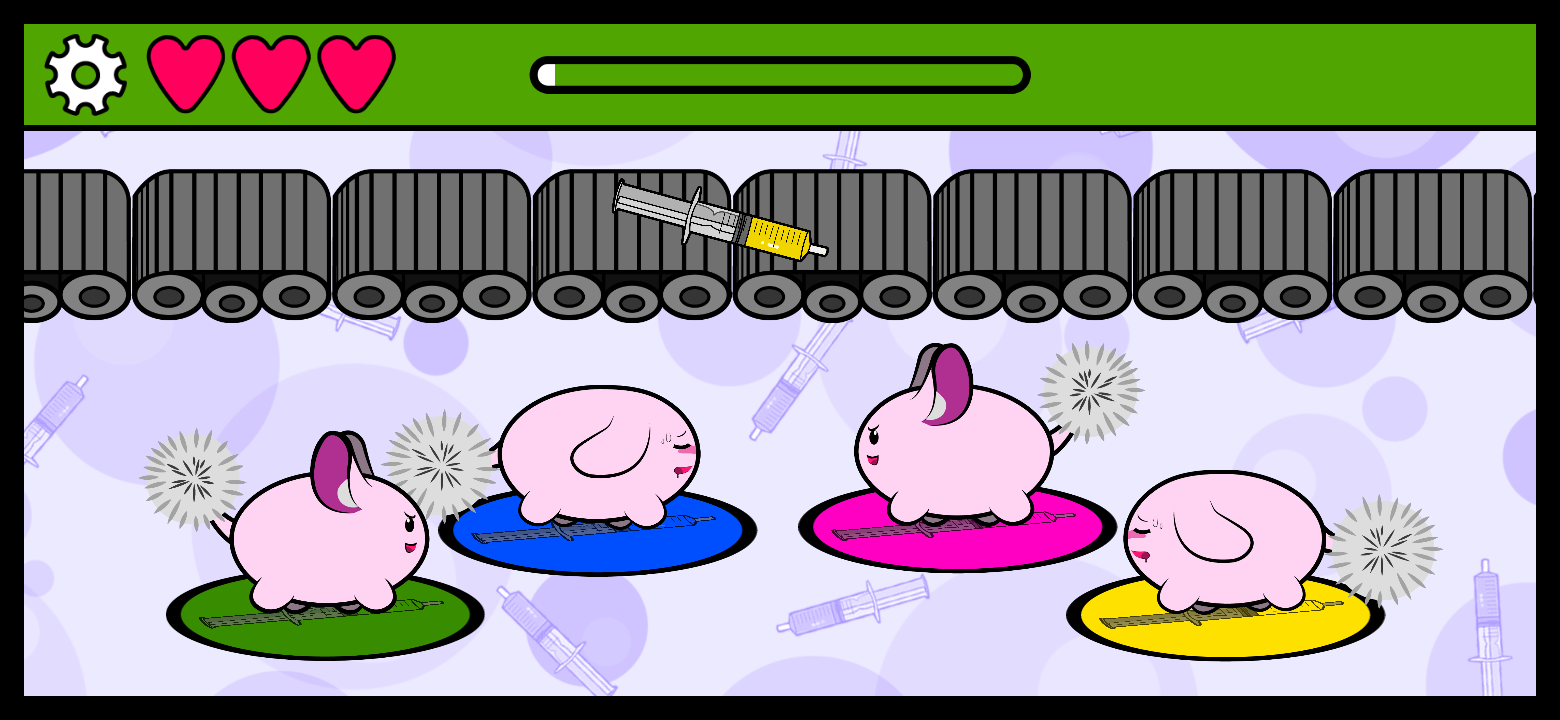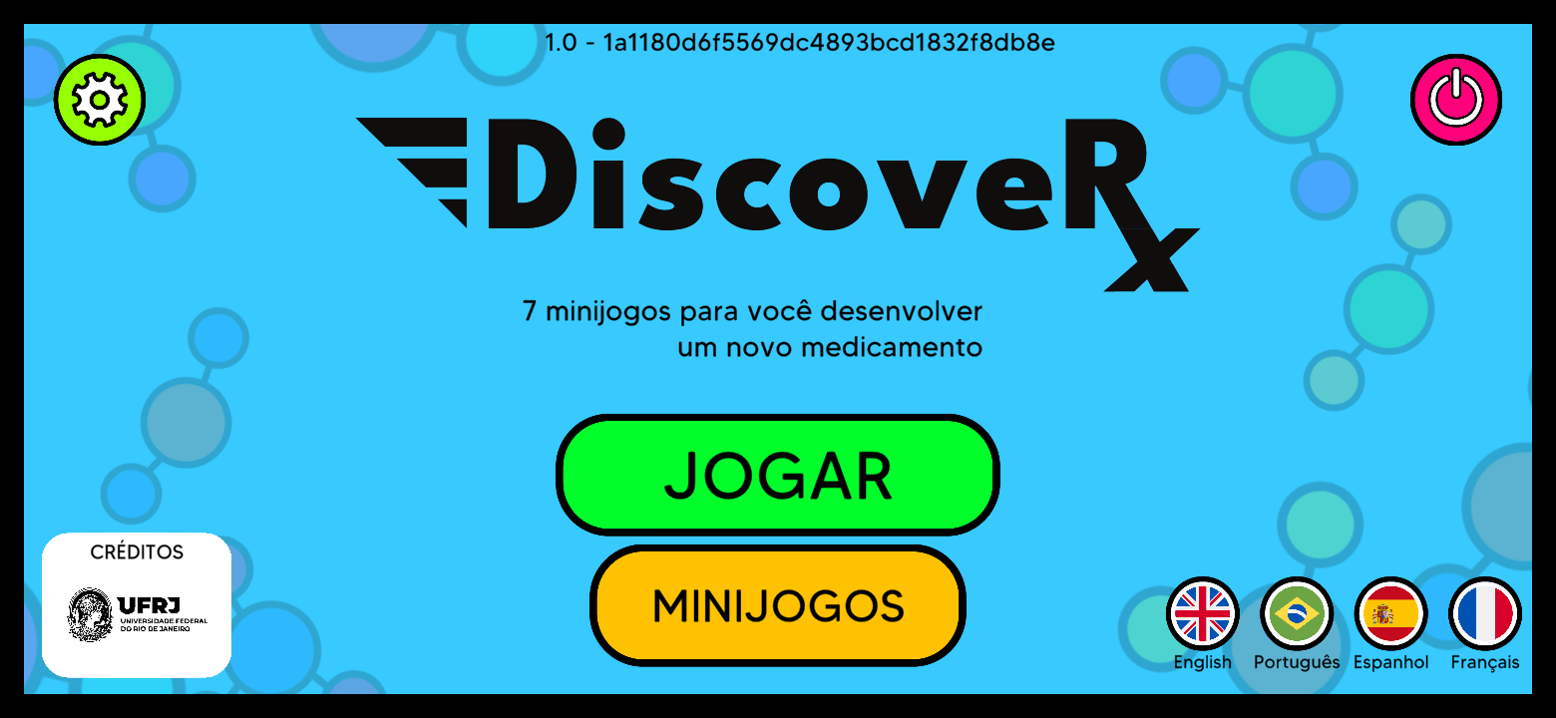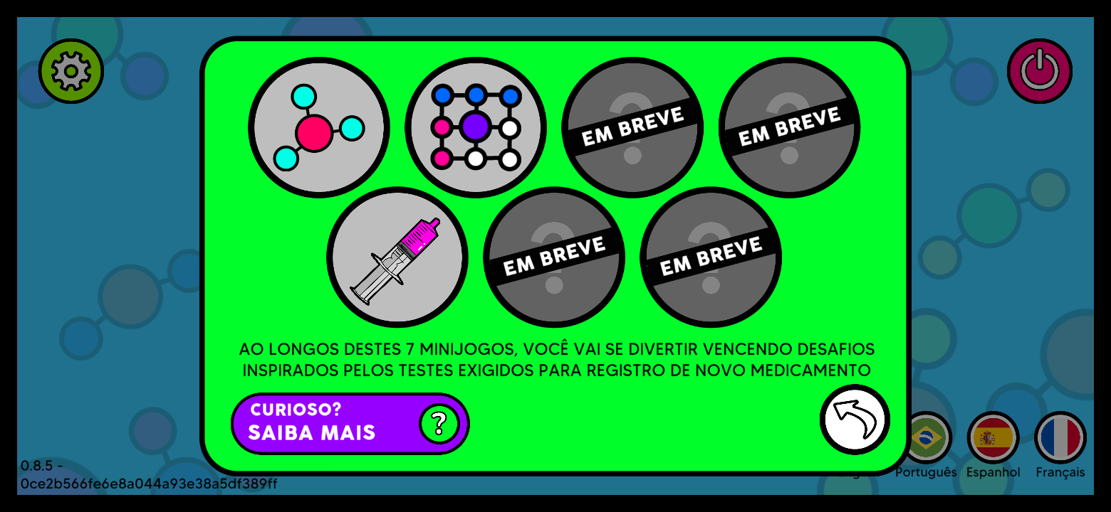 Published on 04/13/2023