Pedro Henrique González Silva is the New Professor at PESC
The newest full professor of the PESC took office on 03/30/23: Pedro Henrique González Silva.
Pedro will work in the Optimization research line. He took part in the Adjunct Professor at the PESC competition, in which eight candidates participated, three of whom were approved, with Pedro at the head of the list.
He is a level 2 CNPq Researcher and Young Scientist of Our State. From 2017 to 2023, he was an EBTT professor at the Federal Center for Technological Education in Rio de Janeiro (CEFET/RJ), working at the Department of Informatics (DEPIN), at the Graduate Program in Computer Science (PPCIC) and at the Postgraduate in Production and Systems Engineering (PPPRO). Leader of the Combinatorial Optimization and Applications research group (OCA/CNPq).
Graduated in Mathematics from the State University of Rio de Janeiro (2009). Master in Computational Sciences from the State University of Rio de Janeiro (2012). PhD in Computing from the Fluminense Federal University (2015) and in Informatique from the University of Avignon and Pays de Vaucluse in a co-supervision scheme (2015). Conducted postdoctoral research focusing on Combinatorial Optimization (2016).
He has interest and experience in the areas: Combinatorial Optimization, Metaheuristics, Linear and Integer Programming, Hybrid Methods, Operations Research and Algorithm Design.


Welcome Pedro and may you have a long and productive career at the PESC.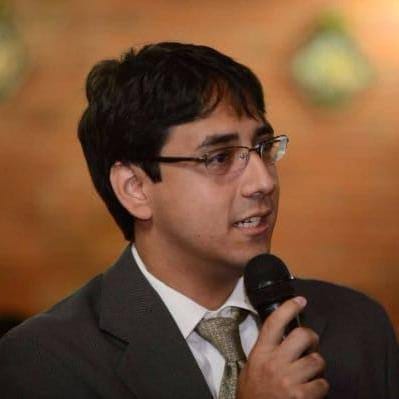 Published on 4/6/2023